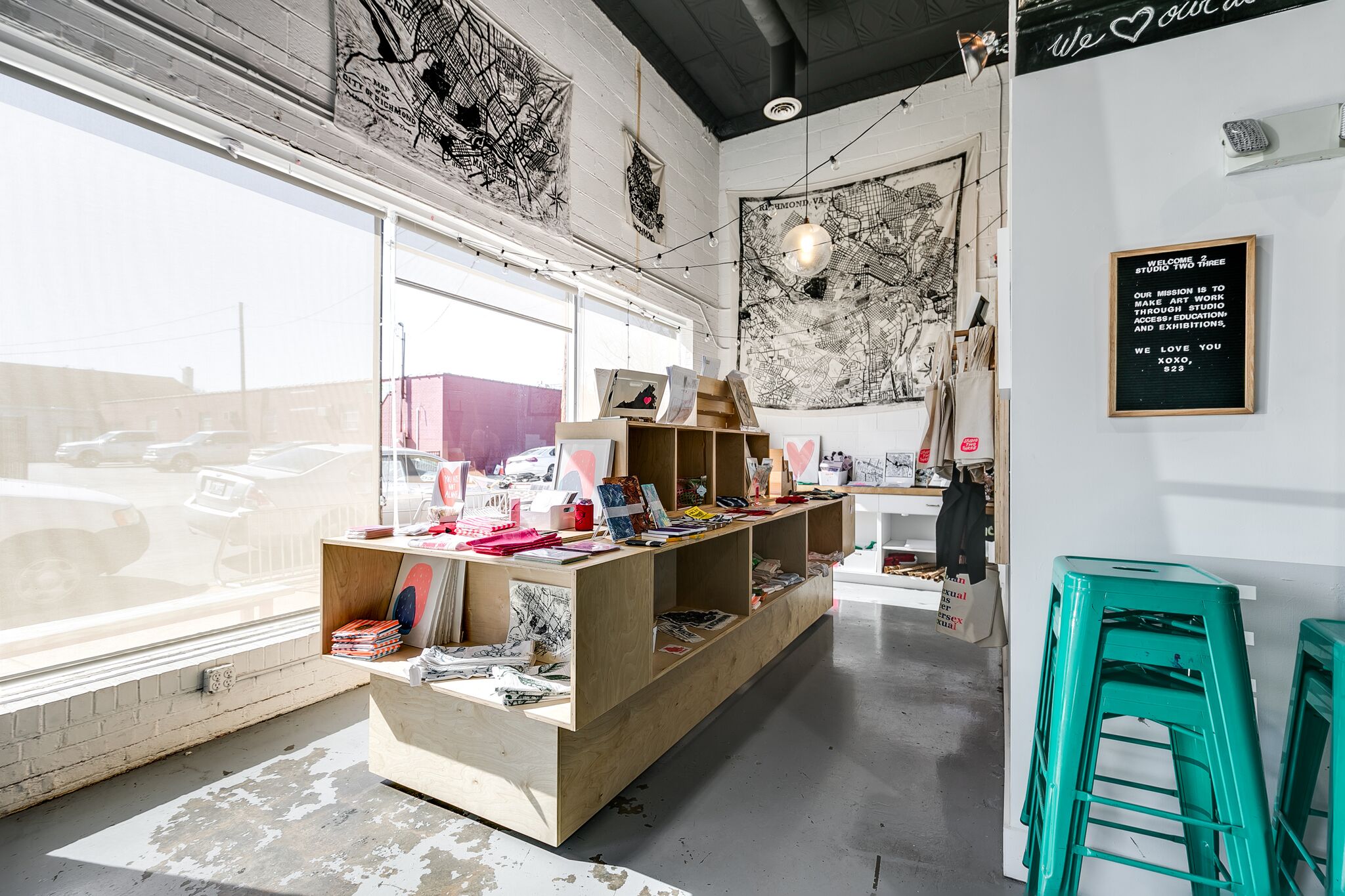 Studio Two Three Expansion
consulting, interior design
Studio Two Three
consulting ◦ interior design
Designed a modular retail system for Studio Two Three and provided design consulting for their expansion.
CHALLENGE
Studio Two Three is growing, and fast. What was once a tiny screen printing studio has blossomed into a cultivated community of dozens of makers (myself included!). My two worlds collided when Studio Two Three came to Campfire & Co. and asked for help designing the old auto garage next door they acquired. We helped the S23 crew come up with design plans to outfit the shell of their new space and turn the place into artist studios, meeting space, a kitchenette, and a massive event space (to be available for event rentals). We also had the pleasure of designing an ever-changing retail system for their shop on the studio side, which sells a ton of awesome wares, all designed and printed by S23 residents.
All photos by Mick Anders.
TEAM
Christina Kern & Kasha Killingsworth
Campfire & Co.

Client
Studio Two Three
awards
Best Small Scale Retail Project
GRACRE Real Estate Award 2018